If you opened a Portuguese bank account in NovoBanco using services of E-Residence, we forward your access codes to you by e-mail. Here's the instruction how to find out which code is responsible for which access.
*Do not share these codes with anyone.
1. Download the official application Novobanco to your phone or use your PC;
2. Put the login. It is displayed in the bottom of the green card. No de Adesão = login;
3. Use a temporary password to enter. Chave de segurança = temporary password;
You will get the SMS with verification code on the number you gave in your application. If you didn't receive any SMS, choose the option "receive the voice message". 
4. After you need to set your own password (you'll have to write it down twice);
*On the green matrix card you will find the security codes combinations
5. Your bank account is waiting to be unlocked, it will take some time according to the compliance procedure of the bank. Your bank manager will inform you when it will be unlocked.
Before unlocking, you can make only 1 money transfer to your account.
If you have any questions regarding your bank account, please contact your bank manager (we give you his direct WhatsApp number).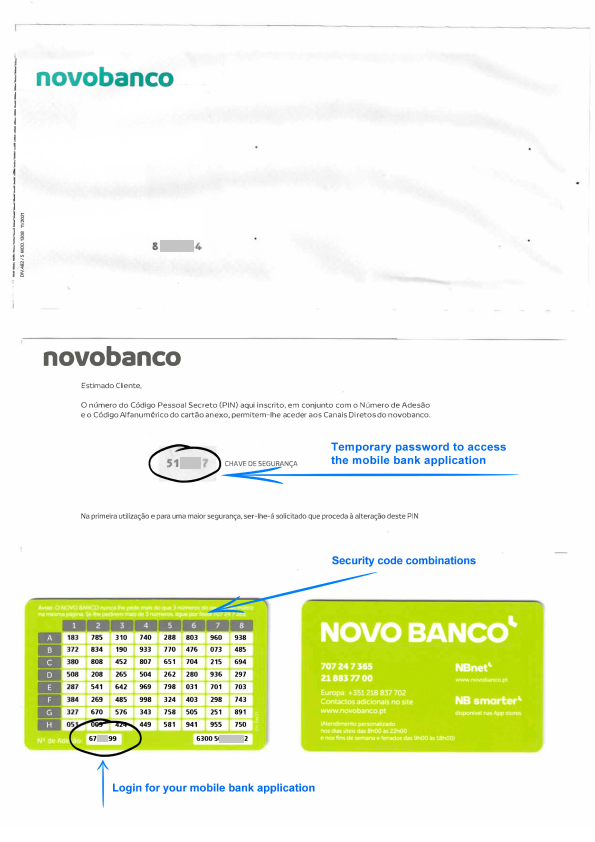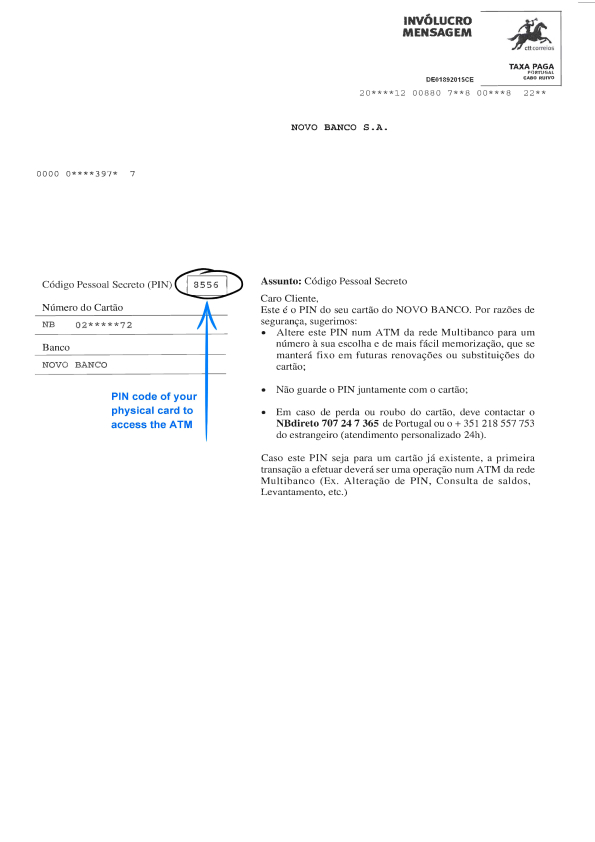 If you want to use your physical card, use the PIN to access the ATM services or to be able to pay offline.
Don't have a Portuguese bank account yet? We can open it for you, remotely or with your presence in Portugal.